We all have self healing abilities! Sometimes we forget or cannot access them ourselves. So it is appropriate to have someone administer energies that accelerate and stimulate your self-healing process. This can be done on all levels: Physically, emotionally, mentally and spiritually.

I have the great honor and privilege of being an intuitive healer and working with people in this way.

After studying and practicing holistic healing for many years now, I have found that it is best to combine several techniques to create an individual approach for each person I work with.

For you to be prepared for your session, review your life for areas you feel need to be cleared:

Present Life Crises - major negative issues and people or places involved

Health Problems - phobias, allergies, present, persistent or recurring physical difficulties/pain

Finances, Career, and Creativity - challenges and blocks to prosperity

Relationship Issues - parents, siblings, mates, children, boss, others

Self Esteem - confidence and self image status, repeating emotional difficulties or addictions


Now your body sets the agenda and the priorities!

Together with our intention and attention, we set a level of trust, look at your core issues, and open up to safely feeling the resisted emotions and receiving powerful energetic changes that bring peace, joy and harmony.

During your session, you may often experience involuntary movements and feel sensations of energy passing through you. I take great care in creating a special sacred nurturing space for your healing. I will guide you in your process.
My goal is to help you be your own best healer. We discover and move through negative emotional charges which will immediately affect health on all levels and leave you feeling refreshed, renewed and clear

Your session includes concentrated energy work and an informational reading. We discuss the details and suggestions are given. You receive personalized attention and a customized wellness/action plan!

The sessions are an enjoyable, empowering and productive way to bring about real change and transformation in your life!!

Anyone can benefit from restoring and maintaining balance in some area of life. One shift affects the whole!

The methods I use allows us to quickly cut through years of resistance in the body and work through it efficiently and effectively - our subtle energy body system may even be addressed by these methods over the telephone lines and long distance.

It is a great joy for me to offer these services to you! Give yourself the gift of a transformational session today! BY APPOINTMENT ONLY - M, T, Th, Fr
Central time: (9 am, 11 am, 1:30 pm or 3:30 pm)

Fees as of January 1, 2009:

$125.00 for 1 hr, $150.00 for 1 ¼ hr or $175.00 for 1 1/2 hour session

AMEX/MC/VISA /Discover/checks/cash accepted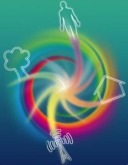 Please stop by again.

Thank you for your interest!